By Sarah Geegan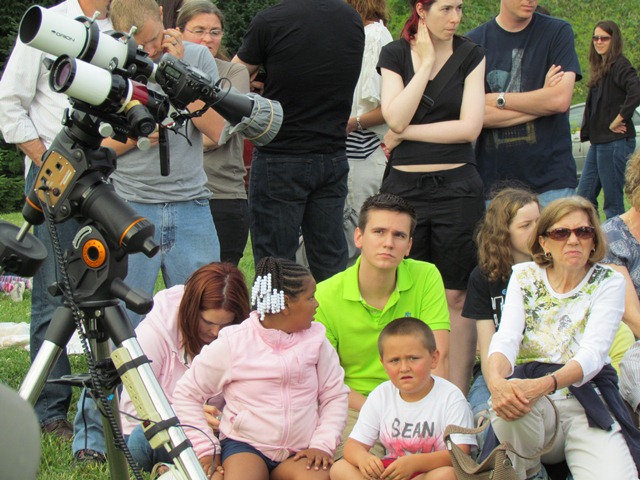 Approximately 350 people turned out at The Arboretum Tuesday, June 5, to witness an astronomical phenomenon, not to occur again in this lifetime.
The transit of Venus, in which Venus traveled directly between Earth and the sun, began at 6:04 p.m. and could be seen from Lexington for approximately three hours.  
The MacAdam Student Observatory and the Bluegrass Amateur Astronomy Club provided telescopes and instruction for safely observing the phenomenon, as cloud cover allowed.
Tim Knauer, director of the MacAdam Student Observatory, said that he was pleased with the turnout.
"I thought given the weather, the response was good," Knauer said. "If the weather had been better I would have hoped for more people."
The telescopes that the observatory provided are made by a division of Meade Telescopes (Coronado): the PST, "Personal Solar Telescope." 
"They're relatively easy to set up," Knauer said. "Their most important feature to me is that the safety filters are integrated into the telescope and cannot be casually removed."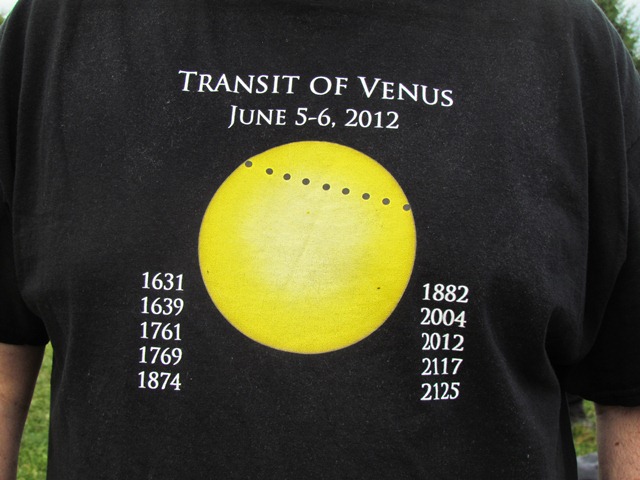 An enthusiastic crowd viewed the phenomenon; several spectators brought their children along, and others sported "transit of Venus" T-shirts.
The next transit of Venus will not occur until December 2117.