Location:
Hardymon Theater, Marksbury Building
Speaker(s) / Presenter(s):
Dr. Rakesh Mohan Bhatt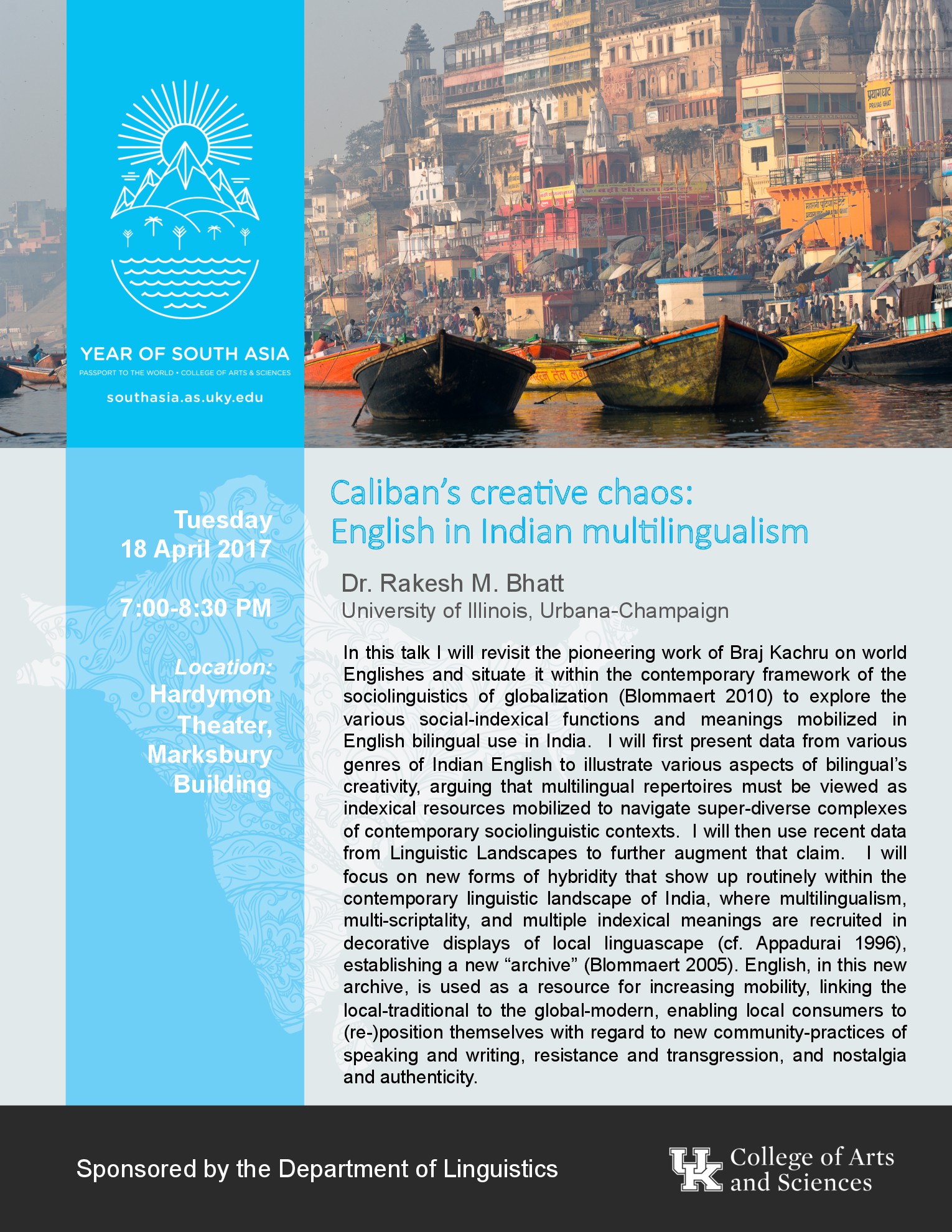 Dr. Bhatt will revisit the pioneering work of Braj Kachru on world Englishes and situate it within the contemporary framework of the sociolinguistics of globalization (Blommaert 2010) to explore the various social-indexical functions and meanings mobilized in English bilingual use in India.  He will present data from various genres of Indian English to illustrate various aspects of bilingual's creativity, arguing that multilingual repoertoires must be viewed as indexical resources mobilized to navigate super-diverse complexes of contemporary socioliolinguistic contexts.  He will then use recent data fron Linguistic Landscapes to further augment that claim.  He will focus on new forms of hybridity that show up routinely within the contemporary linguistic landscape of India, where multilingualism, multi-scriptality, and multiple indexical meanings are recruited in decorateive displays of local linguascape (cf. Appadurai 1996), establishing a new "archive" (Blommaert 2005).  English, in this new archive, is used as a resource for increasing mobility, linking the local-traditional to the global-modern, enabling local consumers to (re-)position themselves with regard to new community-practices of speaking and writing, resistance and transgresion, and nostalgia and authenticity. 
Type of Event (for grouping events):