By Sarah Geegan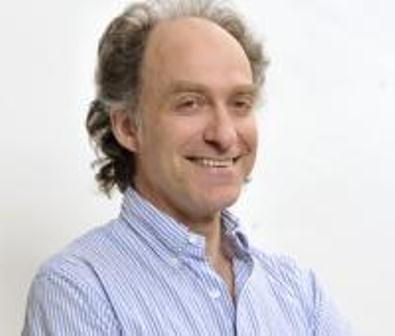 Ted Schatzki, senior associate dean in the College of Arts and Sciences and professor of philosophy and geography, recently delivered the 2012 Distinguished Lecture at the Centre for Theoretical Studies in the Humanities and Social Sciences at the University of Essex in England.
Founded by the renowned theorist Ernesto Laclau, the centre has historically been home to a collection of thinkers known as the Essex School of Discourse Theory. Since its founding, the centre has sponsored a range of activities, including weekly seminars, mini-courses, graduate conferences, and an annual distinguished lecturer. 
Past distinguished lecturers have included many of the leading social and political theorists in the world including the American philosopher Richard Rorty, the French philosopher Jacques Derrida, the British professor of English Jaqueline Rose, the American political theorist William Connolly; the German social theorist Jürgen Habermas, the American political philosopher Michael Walzer; the French Marxist theorist Étienne Balibar, the British historian Quentin Skinner, and the American political philosopher Fred Dallmayr. 
Schatzki's lecture was titled "Practices, Governance and Sustainability."  
"An important topic in some recent social scientific literature is how society can be made to develop more sustainably," Schatzki said. "My talk brought to bear on this issue the resources of social theory, in particular, one strand of social theory called 'practice theory.'"
Schatzki said that he began his talk by describing his recent theoretical ideas about social change. These ideas are based on an account of the basic structures of social life that he has been developing for many years.
"This account makes the concept of social practices central to understanding social life," Schatzki said. "The essay then conceptualized governance as the attempt to shape and affect people's lives and explained what governance amounts to when social life is understood as a plenum of practices and material arrangements."
He finished his talk by applying this framework to the issue of how society can be induced to develop more sustainably, concluding that the most viable way of doing this, at least in the U.S., is through distributed governance. 
"Distributed governance is fronts of people and organizations, in the domains over which they can exert some governance, doing what they can to advance sustainability," Schatzki said.
Approximately 80 people attended the lecture, which also formed the basis of a one-day workshop titled, "Politics and Policy as Practices." The workshop was broken into sections on theory, methods and empirical examples; researchers from England, Scotland, Holland and Germany presented work.
Schatzki said that he was probably chosen to deliver the lecture because he is widely associated with what is often called "the practice turn" in humanistic theory. He is often invited to interact with scholars who are interested in the concept of practice and in using it in their research. 
"Naturally, I was pleased to receive the invitation from the Essex Centre because of its longstanding prominence as an outstanding site of theoretical work on politics and society," Schatzki said.