Location:
UK Appalachian Center - 624 Maxwelton Court
Speaker(s) / Presenter(s):
Kate Love & Erfan Saidi Moqadam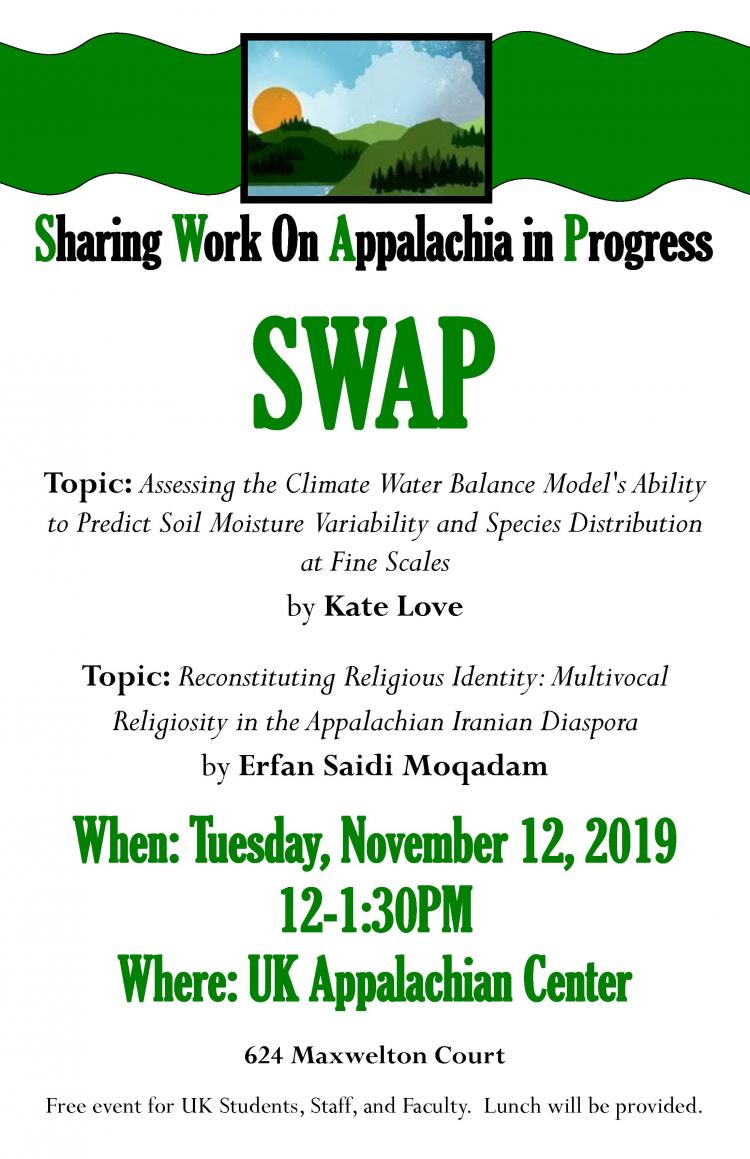 Join us for a SWAP (Sharing Work on Appalachia in Progress) presentation Tuesday, November 12, 2019 12-1:30PM at the UK Appalachian Center. 2019 UK Appalachian Center Eller & Billings Student Research Award recipient, Kate Love (Forestry and Natural Resource Sciences) will present Assessing the Climate Water Balance Model's Ability to Predict Soil Moisture Variability and Species Distribution at Fine Scales. 2019 James S. Brown Graduate Student Award for Research on Appalachia recipient, Erfan Saidi Moqadam (Anthropology) will present Reconstituting Religious Identity: Multivocal Religiosity in the Appalachian Iranian Diaspora. This is a catered event open to all UK students, faculty, and staff. We hope to see you here at the Center! 
Type of Event (for grouping events):