Location:
UK Appalachian Center - 624 Maxwelton Court
Speaker(s) / Presenter(s):
Carson Benn & Julia Miller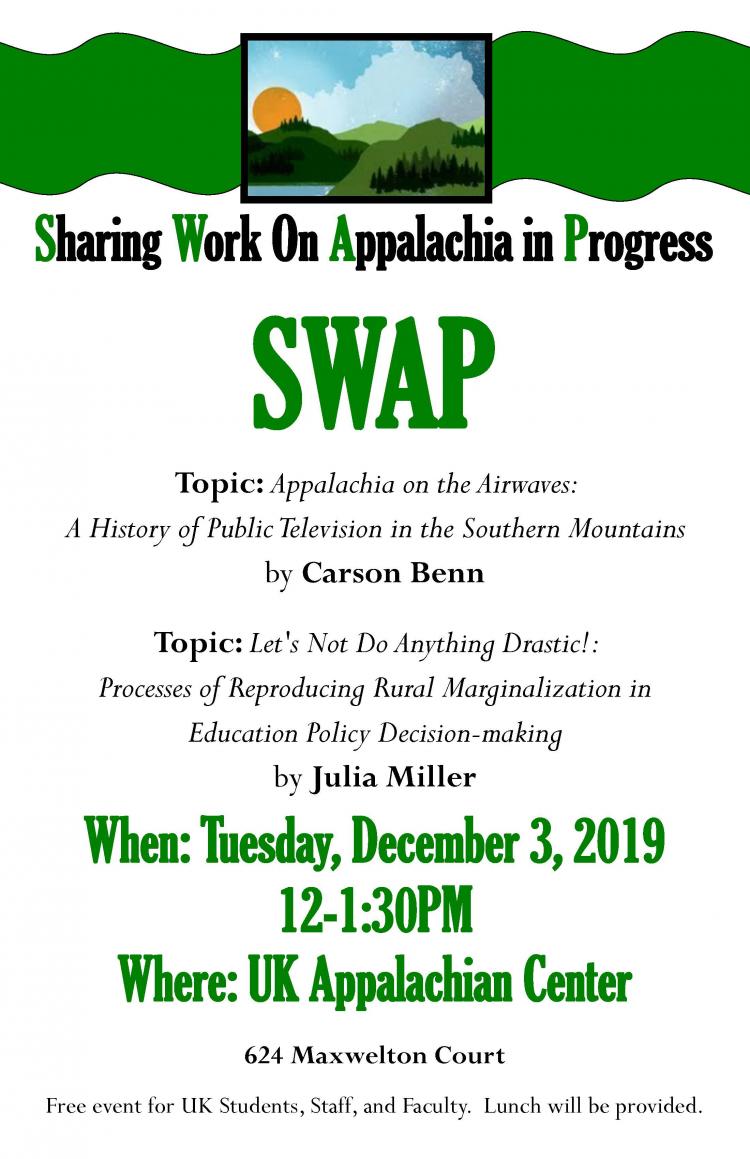 Join us for a SWAP (Sharing Work on Appalachia in Progress) presentation Tuesday, December 3, 2019 12-1:30PM at the UK Appalachian Center. 2019 UK Appalachian Center Eller & Billings Student Research Award recipient, Carson Benn (History), will present Appalachia on the Airwaves: A History of Public Television in the Southern Mountains. 2019 James S. Brown Student Award for Research on Appalachia recipient, Julia Miller (Sociology), will present Let's Not Do Anything Drastic!: Processes of Reproducing Rural Marginalization in Education Policy Decision-making. Lunch will be provided. This event is open to all UK students, faculty and staff. We hope to see you here at the Center!
Type of Event (for grouping events):