By Sarah Geegan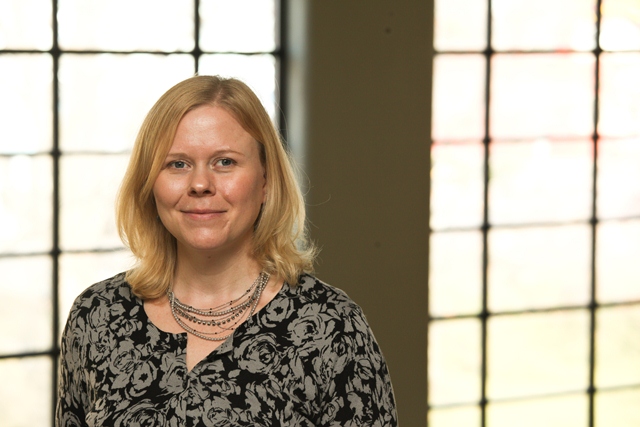 UK anthropology Professor Sarah Lyon's recent work was described by the Society for Economic Anthropology (SEA) as the best book in economic anthropology in three years. Her subject: coffee.
While many people believe that drinking fair-trade coffee, purchased directly from the growers, promotes healthier working conditions, environmentally friendly agricultural standards and fair prices, Lyon's work, "Coffee and Community: Maya Farmers and Fair-Trade Markets," analyzes the real implications of fair-trade networks.
Centering on the lives of Maya coffee farmers in Guatemala, the book examines the question: what is the reality for producers, intermediaries and consumers? Through an ethnographic analysis of fair-trade coffee, Lyon analyzes the collective action of fair-trade participants in creating new economic realities. 
"A lot of people have heard about fair trade and they may even purchase fair trade products, like coffee, so in that sense even though the book centers on the lives of these Maya coffee farmers in Guatemala, it is a subject that we can all relate to, or at least those of us who drink coffee," Lyon said.
The book received the most recent SEA Book Prize, a prize given every three years, recognizing the best publication in the field of economic anthropology over the three-year cycle. Lyon said that with approximately 30 other books nominated for the award, she was very honored to receive the accolade.
"Out of the 30 nominations this year they chose six semi-finalists," Lyon said. "I was honored to even make it to that stage, and I was familiar with the other five books and thought they were all truly excellent."
The book prize was announced at the organization's annual meeting in San Antonio.
While excited about her honor, Lyon said that she hopes the book's influence extends beyond award nominations.
"My ultimate hope is that the award helps bring more attention to the struggles that small farmers in places like Guatemala face," Lyon said. "It's really great to know that people within your sub-discipline, the people whose work most closely mirrors your own and who you are referencing regularly, respect your research and find it interesting."
For more information on "Coffee and Community: Maya Farmers and Fair-Trade Markets," click here.