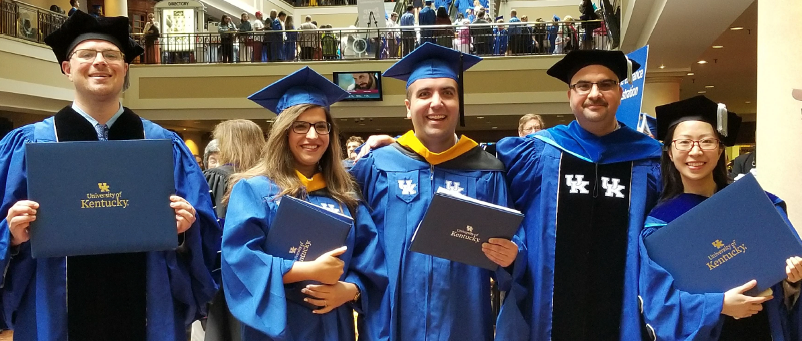 MS and/or PhD Student Funding
All students who apply and are admitted to our MS and/or PhD programs receive funding through Teaching and Research Assistantships.
Assistantships in our department include:
Approximately 20 hours of work per week

Full tuition scholarship (resident/non-resident tuition -- includes international student tuition) and student health insurance

Stipends and Fellowships ranging from $22,000 to $23,000 for Fall/Spring semesters

Designated individual desk space with a desktop computer in shared student offices

Summer funding opportunities

Travel funding opportunities

Opportunities to work in the Applied Statistics Lab on real data anallyses

Students are responsible for some mandatory fees (e.g., the Johnson Center fee and student health fee totaling approximately $300-$400 per semester)
Recent Employment for MS and PhD Graduates
Our recent graduates have considered multiple job offers and chosen the best fit for them. COVID-19 has not impacted the job market for our graduate students. 
Some of their recent positions include:
Master of Science Degree
Statistician, NASA Langley Research Center
Data Scientist, Red Hat
Statistical Analyst, Medpace
Doctoral Degree - Academia
Assistant Professor, Virginia Commonwealth University
Assistant Professor, University of Hawaii-Hilo
Assistant Professor, California State University-Chico
Doctoral Degree - Industry
Senior Data Scientist, YouTube
Master Specialist, Deloitte Consulting
Senior Scientist in Clinical Safety Statistics, Merck Pharmaceuticals
Program Qualifications
If you have the following qualifications, we encourage you to apply to for masters program! All applicants admitted to our master of science and/or doctoral programs receive funding.
A score in the 80th percentile or greater on the quantitative portion of the GRE 
A three-semester sequence in calculus
A course in linear algebra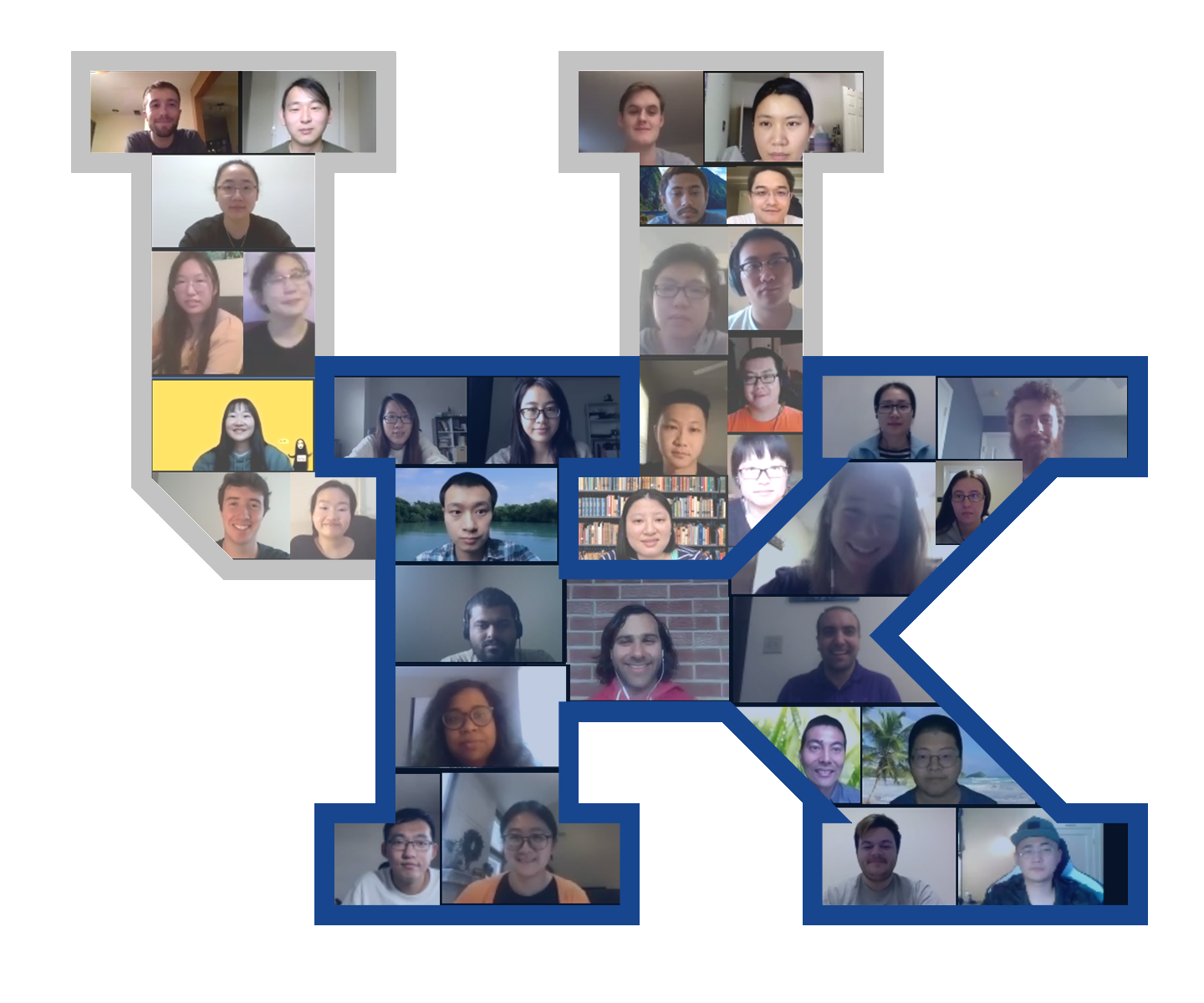 With recent growth in data analytics, data science, and statistics, it is often a challenge to figure out which program is the best for you. We offer both traditional in-person programs and online programs with a variety of focus areas. Please take a look at our website and reach out to us as you have questions!
Questions? Please contact:
Dr. Katherine Thompson, Director of Graduate Studies
301 Multidisciplinary Science Building
725 Rose Street
Lexington, KY 40536-0082