The Dr. Bing Zhang Department of Statistics at the University of Kentucky is home to an outstanding research and teaching faculty.   We are fortunate to have some of the best theoretical and computational statisticians in the country as part of our departmental family.  Our graduate students benefit from this expertise, as well as from our state of the art curriculum.  Graduates typically end up going directly from our programs into high paying jobs in industry, government, and academia. 
The department is housed within the College of Arts and Sciences, and offers master of science (MS) and doctorate (PhD) degree programs, as well as an online master of applied statistics (MAS), a graduate certificate and an undergraduate minor.
Our department, like many across the country, has had to adapt to the demands of the pandemic.  Our faculty and graduate students are still fully engaged in education and research, but most of that is taking place remotely.  Hence, if you visit us onsite you will not see the usual frenetic activity that we enjoy and value.  Our departmental office is operating remotely and the departmental manager can be reached at 859-257-6115.  
Thanks for visiting our website!  We are proud of our department and would enjoy telling you more about it.  If you have any questions, please feel free to contact us.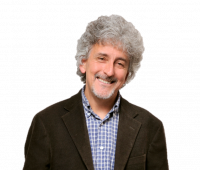 Sincerely,
Dr. William Rayens,
Professor of Statistics
Dr. Bing Zhang Endowed Department Chair